How do I choose the day I say I became disabled with the Social Security Administration? When filing your Social Security disability claim, the Social Security Administration (SSA) will ask you the date on which you believe you became disabled. The SSA refers to this as your Alleged Onset Date (AOD). When you choose this date, it is not set in stone. There are various reasons why this date may change during the processing and final disposition of your claim.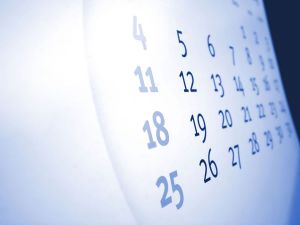 In the majority of Social Security Disability Insurance (SSDI) claims, the person applying for benefits selects the last day they worked as their onset date. In many cases, this date is appropriate and they may be found disabled on that date. The SSA cannot find someone disabled if they are working and earning more money than allowable. This amount of money is known as Substantial Gainful Activity (SGA) and varies from year to year. In other cases, the date may be changed or amended to conform to medical records and/or earning records. There may be specific diagnoses, tests, or treatment notes from a physician that indicates your impairment became more severe on a certain date, which may lead to the SSA finding you disabled on a different date than you originally claimed.
Earning records can also be used to change the date you became disabled. If you re-entered the workforce and attempted to work after your onset date, you may not be eligible for disability payments during that period due to your earnings. The SSA may ask you to change your onset date to a date after your earnings dropped to a level the SSA states is below SGA. There can be other ways that your AOD will need to be changed, but these are the two I see most often in my Social Security disability practice.
In Supplemental Security Income (SSI) claims, the SSA cannot pay benefits prior to your application date, no matter how far into the past your AOD might be. Changing your onset date due to earnings is typically not a factor. However, changing your onset date to conform to medical evidence is similar to what is stated above.
It is not unusual to be asked to amend or change your onset date of disability. When you are at a hearing, this is can be done orally on the record or you will be asked to sign a document agreeing to the change and acknowledging the ramifications of that change. The Administrative Law Judge (ALJ) will pause the hearing, and I will go to a private area with my client where I can discuss why this is being done and how it will impact the claim. This date is very important because it determines the amount of back pay you will receive, so it is important to understand and feel comfortable with this change. In the end, you do not have to agree to this change, and the Administrative Law Judge can decide independently if changing this date is necessary.