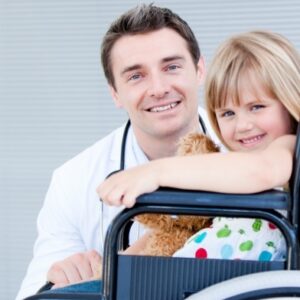 Can a child with a disability qualify for Social Security In Indiana?
Any child under age 18 who meets the Social Security Administration's definition of disability for children and if their income and resources fall within the eligibility limits may qualify. The requirements for children can differ from adults. Since children do not have a work history, the funds for children with disabilities are paid through the Supplemental Security Income (SSI) program.



WHAT SHOULD I KNOW WHEN ATTEMPTING TO RECEIVE SUPPLEMENTAL SECURITY INCOME BENEFITS FOR MY DISABLED CHILD?​
1.) The child must financially qualify. The Social Security Administration (SSA) will take a look at the amount of income and resources that the child and the family members living in the household have access. If the child's resources and income, or the resources and income of family members residing in the child's household, are more than the amount allowed by the SSA, the child's application for SSI payments will be denied. Also, the SSI payment may be limited to $30 per month if the child lives in a medical facility where health insurance pays for his care.
2.) The child must have a condition(s) that has lasted or is expected to last 12 months or expected to result in death. These physical or mental conditions must result in "marked and severe functional limitations." This is defined as a child whose activities are very seriously limited, may be caused to be in a grade level inappropriate for his or her age, may be caused to be constantly hospitalized, etc.