Malignant Neoplastic Disease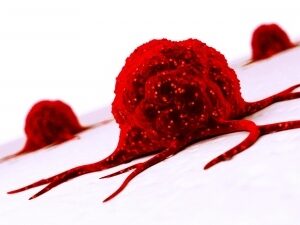 What is Malignant Neoplastic Disease?
Malignant Neoplastic Diseases are tumors or malignant growths caused by abnormal cells that may possibly spread to other parts of the body through the blood stream. Malignant neoplastic diseases are also known as cancer and related disorders.
How does the Social Security Administration (SSA) evaluate Malignant Neoplastic Disease?
The SSA evaluates all types of cancer essentially the same way. The SSA determines the level of severity by considering the following:
the site of the primary tumor or lesion;
the histogenesis of the tumor;
the extent to which the tumor has involved the primary site or spread to other sites;
whether or not the condition has responded to treatment; and
the side-effects of such treatment.
What are some categories of Malignant Neoplastic Diseases?
The following categories of malignant neoplastic diseases are described more in depth on the SSA's website:
Soft tissue tumors of the head and neck
Skin
Soft tissue sarcoma
Lymphoma
Leukemia
Multiple myeloma
Salivary gland
Breast
Skeletal system
Thyroid glands
Maxilla, orbit, or temporal fossa
Nervous system
Lungs
Pleura or Mediastinum
Esophagus or stomach
Small intestine

Carcinoma
Sarcoma
Carcinoid

Large intestine
Liver or Gallbladder–
Pancreas
Kidneys, adrenal glands, or ureters
Urinary bladder
Cancers of the female genital tract
Prostate gland
Testicles
Penis
Can you provide me a list of Disabilities and Impairments that would qualify me for SSDI or SSI?
This is a partial list of disabilities and impairments that may qualify you for receiving SSDI or SSI benefits. This is not a complete list. Please contact Scott D. Lewis to determine whether your impairment may qualify.
Social Security Disability Claims Representation:
For more specific information about Social Security claims law, visit the information pages on this website: